Orthodontics is a field of dentistry that is often associated with metal braces and wires, but it covers much more than that. It encompasses any treatment designed to correct misaligned teeth or jaws—like Invisalign®.
Invisalign® is an orthodontic treatment that's designed to be comfortable, convenient, and effective. By using a series of clear plastic aligners that gently push your teeth to a desired new position, Invisalign® aims to correct many common dental problems like crooked or gap teeth.
This has made Invisalign® an extremely popular option for treating many dental issues.
What Exactly Is Orthodontics?
Orthodontics is a branch of dentistry focused on diagnosing, preventing, and treating different dental and facial problems including many conditions, such as:
Overbite
Underbite
Crossbite
Misaligned teeth
Crooked teeth
Gaps in the teeth
Crowded teeth
The field of orthodontics aims to treat these conditions and help correct many problems they can cause. It aims to improve how well your teeth function—which can lead to an improvement in your oral health over time.
For years, one of the most common forms of orthodontic treatment was through traditional braces, dental appliances, and surgeries. These were, and still are, an excellent approach to treating common dental problems. And now, there's another convenient treatment available: Invisalign®.
How Does Invisalign® Work?
Invisalign® operates on the same basic principles as traditional orthodontics—it applies small amounts of controlled force to gradually move teeth into their proper position. But instead of using fixed brackets and wires, Invisalign® uses a series of custom-made, clear plastic aligners.
These aligners are designed using advanced 3D imaging technology to map out a precise treatment plan. Each aligner is worn for approximately 2 weeks and then is replaced with the following one in the series, gradually moving the teeth towards the desired position.
These aligners are removable, which can make them more comfortable and convenient than traditional braces. They can be taken out for eating, drinking, brushing, and flossing, reducing the risk of food getting stuck in them or causing decay.
This can make Invisalign® an excellent alternative to traditional braces and other kinds of orthodontic treatment.
Can Invisalign® Fix Crooked Teeth?
It's important to remember a key piece of information: everybody's mouth is different, and so are their dental needs. For most people, Invisalign® can be an effective solution to correcting crooked teeth. It can work well for adult patients whose teeth are fully settled and developed.
However, before beginning any form of treatment, you'll need to visit your dentist for a consultation. They can perform a comprehensive examination of your oral health and provide their professional opinion. While Invisalign® can be effective, it isn't the only option for orthodontics.
This means that after your consultation, your dentist may recommend a different type of orthodontic treatment if they believe it'll be more effective than Invisalign®.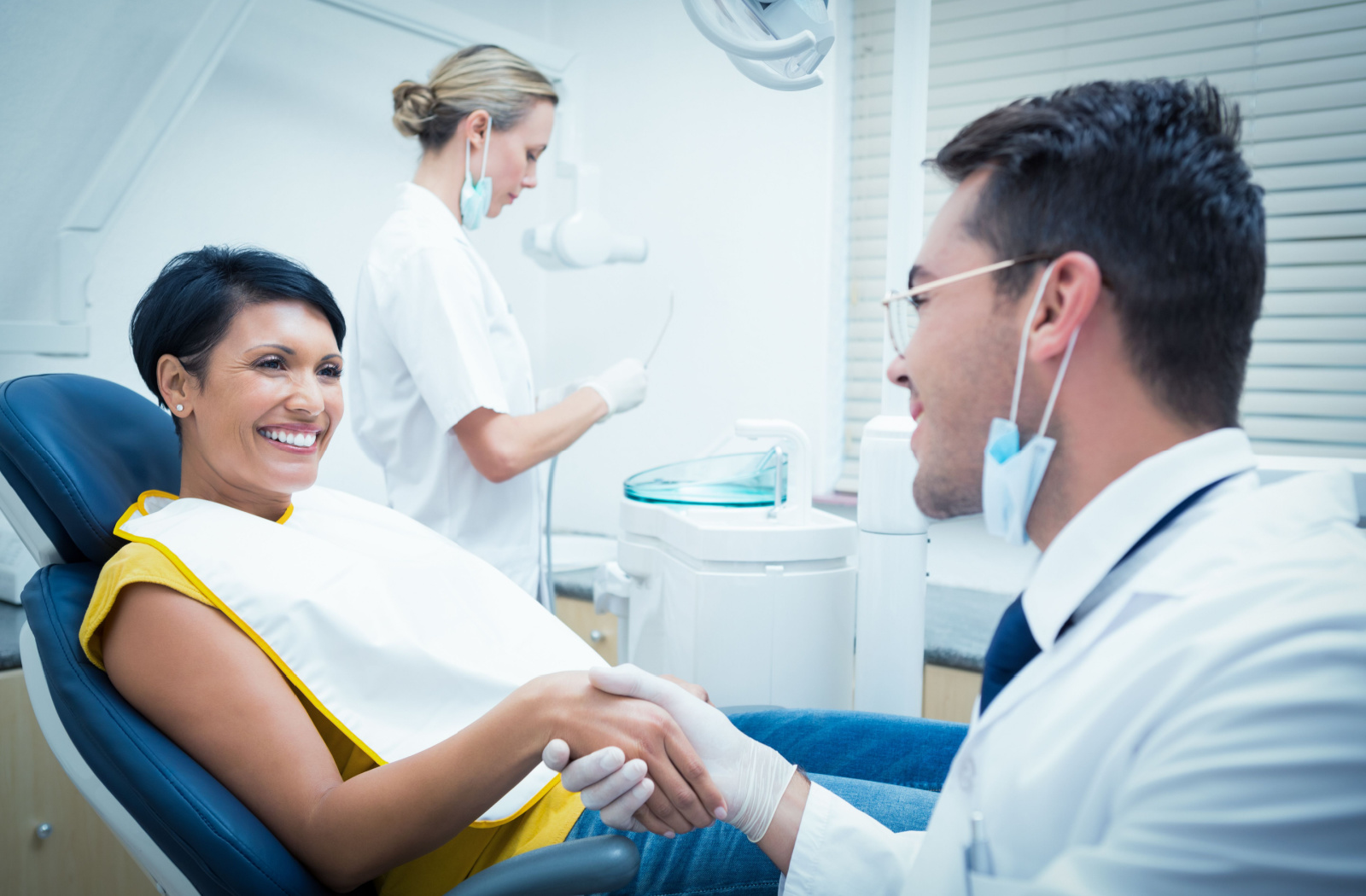 Is Invisalign® Painful?
One of the advantages of Invisalign® can be its comfort compared to traditional braces. The aligners are 3D printed and computer-generated, so they're designed to provide an accurate fit.
The custom-made aligners fit snugly over the teeth, which helps minimize discomfort. There may be some discomfort while you get used to each aligner, but this often goes away quickly. You may experience:
Mild pressure on the outside of your teeth
A slight change to your speech pattern as you get used to having the aligner in your mouth
Mild irritation on your gums and cheek as you adjust
An increase in your salivation, which is normal as your body reacts to a foreign object in the mouth
Fortunately, all of these symptoms typically go away quite quickly. If you experience pain or discomfort for longer than a few days, you should return to your dentist so they can examine fit and comfort of your aligners.
How Long Does Invisalign® Take to Work?
On average, Invisalign® takes approximately 12–18 months. However, some patients may start to see results in a matter of weeks. The duration of this treatment depends greatly on the complexity of the case.
It's essential to schedule regular checkups with your dentist so they can monitor your treatment. In some situations, they may recommend adjustments to improve the treatment.
Where to Get Invisalign®
For anyone considering Invisalign®, the journey starts with a consultation with a qualified dental professional. At Fairlawn Dental Centre, our experienced team is here to provide you with a comprehensive oral assessment before discussing Invisalign® as an orthodontic treatment.We'll guide you through the entire process so you can be comfortable every step of the way. Book an appointment with us today to learn if Invisalign® is the right orthodontic choice for you.